A CV – or is it really just a 20 second interview?
How to write a CV, CV writing tips
Writing a good CV is a skill in itself. The key is to approach the exercise as one in marketing and sales, as opposed to writing an essay about one's life. Target the position directly with your CV to ensure that you get the message across in 20 seconds that you are perfect for the role.
The employer has many CVs to examine before deciding who to call for an interview, especially in this economic climate, when so many are received. It is an onerous task and the entire CV for each candidate is rarely read. Each CV is merely skimmed.
The front page of your CV will be read for about 20 seconds before the reader makes the choice to turn the page and read more, or whether to put you in the reject pile. It is important to realise that the employer will choose the candidate who has the best CV for the job, not necessarily the candidate who is best suited for the job.
So, what would you say in 20 seconds to give yourself the chances of getting to the second round of interviews? How about these options:
Spend the first 20 seconds stating your name address and telephone number.
Even if you have 10 years experience, start explaining where you went to school and what grades you got for woodwork.
Start explaining what you did in your last position down to every detail only to find that you don't manage to explain another previous role which was much more relevant.
Tell the interviewer your life goals and explain what you would be looking for if they hired you.
Obviously all of the scenarios above are ridiculous. But, how many CVs in circulation do precisely that? Too many.
A good CV should not be a life story starting from your birth, which takes the reader chronologically through your life and invites them to pick out relevant details they might think will be useful to them. It is a marketing document. A good CV will focus on using your skills to deliver value to a potential client, rather than telling the employer what you want to get out of the position. The employer is paying you to help them, not the other way around.
Putting your career aims on a CV is like a salesperson trying to convince you to buy their products because 'they will get a good commission!' This information can be answered at the interview stage if asked.
Here's what the interviewer wants to conclude after a 20 second interview: This person has:
The skills I require and the experience of using these skills.
Understands my requirements.
Provided benefit to previous clients using those skills.
Is friendly and personable.
Will be a good "fit" within the company culture.
Will not leave soon after hiring.
Will be a valuable asset to the team.
Once this message has been delivered your chances are much higher than someone telling their life story. The prospective employer will think this person is perfect for the position, and will call them for an interview.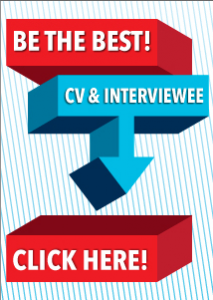 Written by Gillian Donohoe MSc FCIPD, Managing Director, Kala Management Solutions Limited. www.kala.ie.
If you like this article, please visit www.kala.ie for many more. For further information on interview coaching or CV advice, contact info@kala.ie.