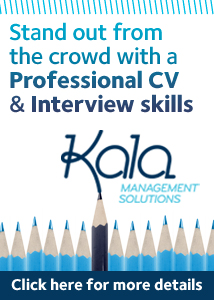 Securing a glowing reference from pervious employers is something we all aim for. But what happens if the relationship has been soured to the point of termination of employment?
Currently, employers are not legally obliged to provide an employment reference. It is a very costly exercise for companies, especially large ones. It also comes with risks. For this reason, more and more employers are no longer providing detailed references for previous employees.
If you have been fired from an organisation which does not supply references, then the fact that you were fired will not be an issue for you, as you can simply state in an interview, that they do not provide references when one is requested.
When you work for an employer known to your prospective employer, then they will more than likely use their own network to find out about your performance and ability levels prior to making an offer. If you have been fired and feel that you did a great interview but did not get called for a second, then your having been fired may be the reason for this.
Try where possible to secure a reference at the point of termination. Some employers will provide a reference and just omit the areas you were fired for. Others may tell you what they will say to a reference request. This is especially if your reason for termination was due to the "wrong fit" as opposed to wrongdoing.
Prepare your answers on why you left the previous employer in advance of the interview. Seek professional advice from an interview coach on how to tactfully approach this. Start looking for a role straight away as you can still have your previous employer as current on your CV, so it will not raise questions as much as a CV gap.
Lastly, look at the learning you have gained as a result of being fired. What can you do to ensure this will not happen again? Learn from this and move on.
Getting fired does add a challenge to job-hunting but does not mean that you will never secure another role, so stay positive.
See also our other article –  Explanations for being fired from your job – http://www.kala.ie/recent-updates/explanations-for-being-fired-from-your-job-for-interviews/
Written by Gillian Knight, MD of Kala Management Solutions www.kala.ie. We focus on helping people write a great CV and perform their best in interviews. If you would like to book a coaching session or help with your CV or cover letter mail info@kala.ie or go to www.kala.ie/cvwriting for more details.