cv for long term unemployed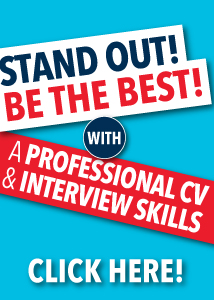 CV for Long Term Unemployed or Sick Leave

Tips
If you are looking for a new job following long-term sick leave or are long-term unemployed, how do you discuss this in your CV and interview?
Returning to the work force can be a challenge in itself, without the added pressure of employers viewing your previous illness or gap in employment as a potential threat to their company. Under the Equality Act 2004, employers cannot discriminate against you on grounds of disability. However, they can overlook you for illness or absence or for being long term unemployed. The best approach to avoid disappointment is to try and not highlight your long-term leave and try and blend it into the rest of your employment history.
Firstly, you should ensure that you are ready to return to work before you start the job search. Once you start working, repeated sick leave will more than likely result in you not passing your probationary period. Up-skill where necessary. There are numerous resources available to you from FAS and other local authorities. For those on long term sick leave, you will also need to clarify that you are fit to work enough to pass a pre employment medical should a prospective employer require one.
CV Writing & Cover Letter
Once you have covered the above point, the next task is to prepare your CV and cover letter. The key is to focus on your previous experience in your CV and do not mention the sick leave – that is left for your cover letter. In the CV, just put the last date of employment i.e. May 2003 – Jan 2013 Joe Bloggs Limited. If the sick leave is in-between two jobs, just write the dates of the roles you held and leave the employment gap. Many people write a long description on their illness, which draws attention to it. It is also not the employers business what was wrong with you. They just need an overview. At the end of your employment history, you can write a sentence on it's own saying that you had a leave of absence from X to Y date. This way it is in the CV but you haven't drawn attention to it.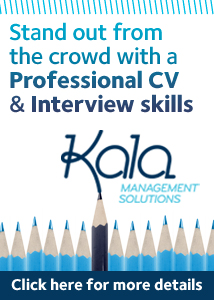 It is also good to show that you kept up to date with your industry in your absence. The hobbies and interests section can be a good way to reflect this. You can show that you read relevant journals/websites or Association/Representative publications. Charity work can be a way show that you remained active in team environments.
I often see people discussing the challenges they encountered while on sick leave and that they are looking to return to work in a less challenging or part-time role. Employers do not want to hear this. They will overlook your application. Employers do not want to deal with other people's problems, so it is best to keep them to yourself. Focus on the positives and your skills, experience and interest in the role and company. Discuss what you feel you can contribute to the company and what your unique selling points are. This is what is going to attract an employers interest.
Once you have your CV created, then write your cover letter. Start with why you are right for the role, your skills and experience and lastly you mention your eagerness to return to the workforce.
Double check all your material prior to submission. Ask a friend to do this for you also if possible. It is difficult to see mistakes after you've been working on something for so long.
Best of luck in your job search.
Written by Gillian Knight, MD of Kala Management Solutions www.kala.ie. We focus on helping people write a great CV and perform their best in interviews. If you would like to book a coaching session or help with your CV or cover letter mail info@kala.ie or go to www.kala.ie/cvwriting for more details.