Do's and Don'ts in CV writing
One of the most frequent questions posed to me is regarding the "do's and don'ts" for CVs. In this article, I have gathered the key do's and don'ts to keep in mind when designing your own CV.
Do:
Use simple Font: Use clean and easily legible typefaces, such as Times New Roman, Arial or Tahoma.
Use standard font size: The text should be large enough for the reader to read comfortably. Anything smaller than size 10 font may be too small. As a rule, size 11 or 12 usually works well.
Use consistent formatting throughout the CV: keep it clear, succinct and palpable for the reader.
Think about the layout: List your employment history from your current position and work back.
For graduate candidates: If you are a graduate, with little or no work experience, it is acceptable to start with your education otherwise always put education at the back of your CV.
Check every detail: Double-check the CV for errors as these could mean the difference between being called for interview or not. Do not simply rely on a spell checker. It is always good to have someone else check for you also. If you have been looking at it a long time you may miss errors.
Consider its length: Keep your CV to a maximum of only 2 pages if possible. It should not go beyond 3 pages. Do not bother with a cover page saying CV or your name – this is unnecessary.
Deliver the message of your suitability immediately: Don't wait for the reader to be wondering if you have the skills needed for that position – state it clearly.
Give definitive statements: Don't water down your words by stating you think you're a good candidate – tell them you know you are.
Sell yourself: Ensure every sentence sells you at your best, use positive words.
Support all information with facts: If possible quantify all claims with facts and figures to back it up so the interview has a good feel for the volumes of work you manage.
Ensure your CV is factual and above all honest.
Put yourself in the hirer's position: As you are writing the CV, imagine you were the employer – what would you like to see on the CV.
Tailor your CV: Make your CV bespoke to the role you are applying for. Link your experience to the key competencies for the new role where possible.
Edit ruthlessly – Force yourself to cut out as many unnecessary words as possible; the finished statement will have a far greater impact – less is more!
Don'ts:
Give false information: don't make false claims, lie or state anything that you would not be in a position to back up in an interview.
Use negative connotation: Complain or use negative words and phrases. Always maintain the upmost of integrity for your current or previous employers.
Start every sentence of your personal statement with "I": It appears more professional if written as a statement. Think carefully about how you might restructure your sentences to avoid it.
Go into great detail on employment which is over 10 years ago unless it is very relevant to the role you are applying for and is stronger than your most recent experience.
Waste space: Don't go into great detail describing a previous role that has no relevance to the role in which you are applying. Expand on the relevant roles instead.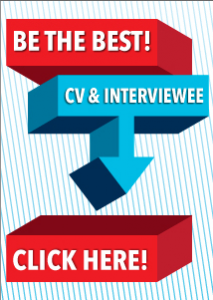 Written by Gillian Donohoe MSc FCIPD, Managing Director, Kala Management Solutions Limited. www.kala.ie.
If you like this article, please visit www.kala.ie for many more. For further information on interview coaching or CV advice, contact info@kala.ie.