Employment Appeals Tribunal Summary of Cases in 2010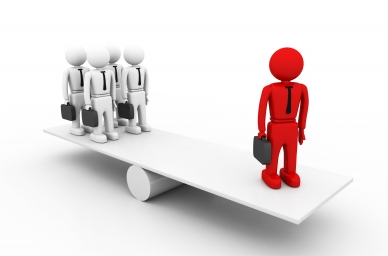 Although we are now well into 2012, there will be a long wait before the EAT issue figures for 2011. Until then, we can look at Employment Appeals Tribunal summary of cases in 2010.
After two years of unprecedented growth in the referral of cases to a high of 9,458 in 2009 (which amounted to a trebling of its workload over that period) there was a slight drop to 8,778 in 2010. In 2010, the number of redundancy referrals has remained high at 2,951, as did referrals under the Unfair Dismissals Acts, which were 2,157.
The reason for the increase highlights the employee unrest which comes with a recession. During growth periods, employees are more inclined to simply change jobs over bringing a case to the EAT. When the job market tightens, people have less alternatives and so are often left with no other option. Either way, prevention is the best option for employers and cases of this nature can be avoided with best practice HRM policies and procedures.
There were no appeals to the Tribunal in 2010 under the following legislation:
Adoptive Leave Acts 1995 and 2005
Protection of Young Person (Employment) Act 1996
Protection for Persons Reporting Child Abuse Act 1998
Competition Act 2002
Consumer Protection Act 2007
Chemicals Act 2008
Average Waiting Period for Cases to be Heard:
The annual average waiting period for a case to come for before a Tribunal hearing was approximately 58 weeks in Dublin and 55 weeks in provincial areas. The Tribunal is actively working to reduce this. Cases are taking 2 years to fully process on average which costs all parties large amounts of  time and money.
Unfair Dismissals Awards
Total awarded for Unfair Dismissal in 2010 was €3.48million.
Leaving an average of €16,064.05. This is over double of the average 5 years ago.
With so many online resources and free government support agencies, the Labour Court, EAT and Equality Tribunal are become less tolerant of breaches of legislation. Saying you did not know of the legislation is not tolerated. Fines are high and the entire system has become very legalised with over 65% of employees and employers in 2010 using solicitors or barristers.
Breakdown of Compensation Awarded in 2010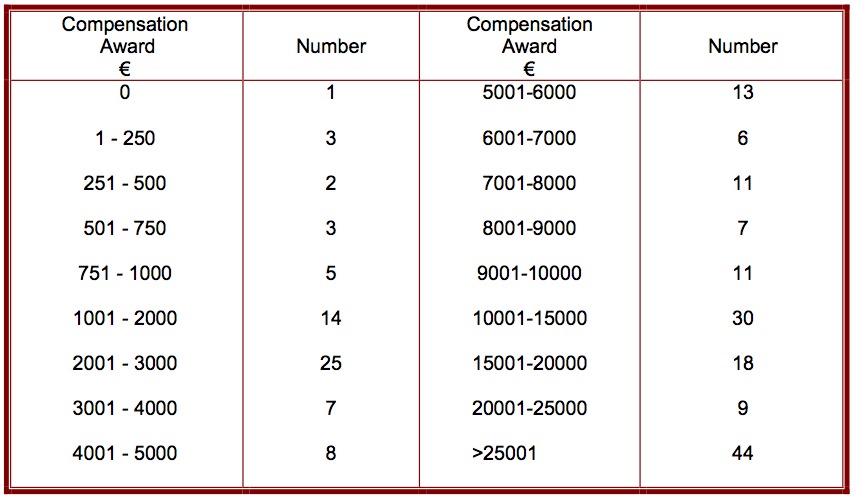 Preventative models are paramount to avoid landing your company in these vicarious  positions. Kala Management Solutions Limited can help provide HR solutions for your business and train your staff on how to apply them using little of your time without sacrificing results. Have a proven track record of ensuring full compliance with the law and avoiding employment law cases.
For further details, please contact in confidence info@kala.ie or call 01 406 14 75.