There are many reasons for being fired from your job. If you have been involved in criminal activity in your previous role, then securing your next role will be extremely difficult. If you were just not the right fit, could not adjust to new work practices or changes, had a negative relationship with your Manager, or had a major blow out on one occasion that resulted in dismissal, then there are ways around discussing this in interview. Always seek legal advice in the event of dismissal if you feel it was unlawful in any way here: www.employmentrights.ie
If you were fired, there should be a good reason for it for it to be deemed gross misconduct. For this reason, there is no nice way of explaining your shortfalls. You may have to look at alternative justifications to get you over that hurdle. Some of the most common are listed below:
Say that your role was made redundant – this is so common today that employers do not seem to query it.
Say that you were working on a contract role and the contract ended – as above, this is a common occurrence.
Say that you did not feel it was the right fit – make sure that the reasons for this are not reason why you would not be suitable for the role in which you are applying.
Say that there were no career prospects and due to long hours you did not have time to secure a new role so needed to leave to focus on this full time.
Say you've come back from travelling and leave the role off your CV completely – this works especially well if you were working for the company for only a short time. The new company will get your P45 however and it will state your last employer and dates of employment. Most companies do not monitor this but you never know the ones that do!
Say there was a complete change in management and your new managers' vision for your role was completely different to your own and so you did not feel motivated to work there any more.
Say you did not believe in the strategic direction the company was going in and so could not see a future there. As with number 3, make sure there are no parallels with the new role and what you are saying.
8.    Say that there has been a lot of turnover in the company and moral in your department was low so you left while you were still feeling positive.
Prepare your answers in advance of the meeting. I would recommend hiring an interview coach to help you with this. See what your reference prospect is so you know in advance if you have one. Do not waste time looking for your next role. The sooner the better as you can still have your previous employer as current on your CV, so it will not raise questions as much as a CV gap.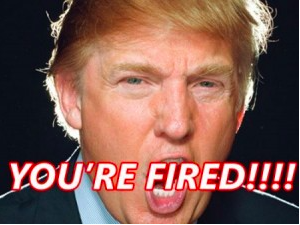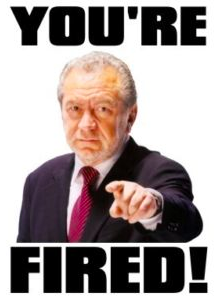 Lastly, look at the learning you have gained as a result of being fired. What can you do to ensure this will not happen again? Learn from this and move on.
Getting fired does add a challenge to job-hunting but does not mean that you will never secure another role, so stay positive.
Written by Gillian Knight, MD of Kala Management Solutions www.kala.ie. We focus on helping people write a great CV and perform their best in interviews. If you would like to book a coaching session or help with your CV or cover letter mail info@kala.ie or go to www.kala.ie/cvwriting for more details.