How do I compete with younger job seekers?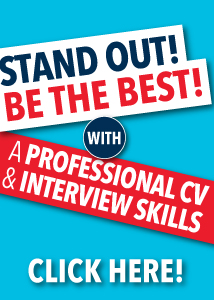 Many people worry that job hunting becomes more difficult as they get older, especially when they are over 50. Like any jobseeker, you are competing against the population and so you need to focus on your unique selling points, skills, core competencies and experience that makes you the right fit for the role in which you are applying. If you focus on competing against young people, your energies will be misdirected.
Age is only a problem, if it is a problem for you. If you look at the key leaders both political and in business, most are over 45. The media places a lot of focus on young CEO's such as Mark Zuckerberg but these are rare and primarily in the ICT industry. People are living longer and aging slower. The retirement age is increasing globally which is making an employee at 50, almost 20 years away from retirement. For someone turning 50 today, they can expect to be working until 70 years old, if not longer.
With age can often come wisdom but this is not always the case. If this is an angle you want to come from, make sure you back up your case at all times with strong examples and achievements. Employers no longer go on assumptions and/or gut feelings. Interviews are becoming more scientific than ever which has increased fairness in the recruitment process and removed bias.
Depending on your career history to date, the older you are can often mean you have more years experience. This can give you competitive advantage over those with less experience. Think of all your key achievements in your career to date, with a special focus on the most recent (3-5 years). Can you show examples of cost saving, time saving, increased efficiencies, improved customer service, decreased errors or income generating initiatives? These always impress, as all employers look for these core competencies.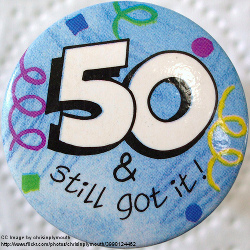 It is important for any worker to remain up to date with industry changes, norms and new systems. In your CV, highlight that you stay up to date through reading of relevant journals, websites, attend seminars, trade shows and take part in in-house and/or external training. If you see a common requirement on a job spec that you do not have, it may be worth investing in bridging that gap through doing a course. Alternatively, voluntary work can provide you with an opportunity to gain exposure in areas that may not be possible within your current role. Once you have gained enough experience, you can add your new skills to your CV and impress employers.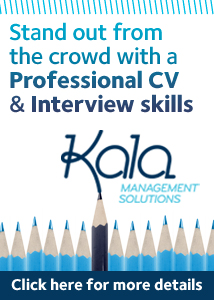 The world of interviews and CV/on-line applications has changed a lot over the past 15 years. If you feel out of touch, hire a professional Interview and CV Coach to help you get up to date and increase your confidence. It can make all the difference.
Best of luck in your job searching.
Written by Gillian Knight, MD of Kala Management Solutions www.kala.ie. We focus on helping people write a great CV and perform their best in interviews. If you would like to book a coaching session or help with your CV or cover letter mail info@kala.ie or go to www.kala.ie/cvwriting for more details.