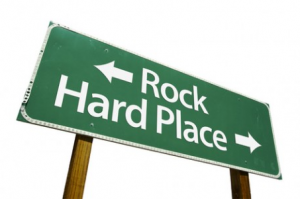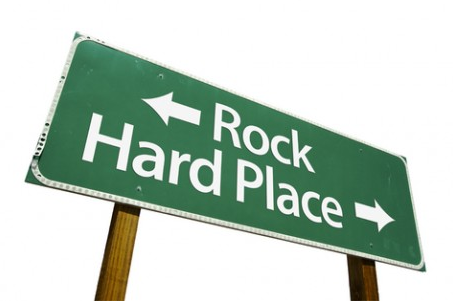 Changing jobs is not something that people take likely. For most people it is a gradual process that happens slowly and is well thought out. For others, all it takes is one negative incident and they are looking to jump ship. I conducted 2 research papers on why people leave jobs through exit interview answers and the most common reasons were lack of career progression and to secure a better salary. However, I have met with so many interview and career coaching clients over the years, who have quite a different story to tell. There is no absolute rule on when you should move jobs but this article adds some of the most common reasons.
You're miserable –
You work to earn a living primarily. If your job is making you miserable, something needs to change. You are better off moving on before the misery makes you unwell, underperform and/or have a knock on negative effect on your personal life.
You don't like your manager/people you work with.
You dread going into work because it means facing someone you do not like. People more than often leave people, not companies. If you find the difficult working relationship outweighs the enjoyment of the job and there is no sign of you being able to get away from that person, then it may be time to move.
You've stopped learning/developing.
If you are very ambitious, then you will need to be constantly learning in the job so you can progress quickly up through the ranks. To do this, the company needs to enable you learn and develop at a fast pace. If this is not present and you feel you are stagnating, then a change may be a wise choice.
No educational funding.
A lot of companies fund further education. If this is something you feel you want, make sure to see if it is an option prior to employment. For some of the more expensive courses like the professional qualifications, organisational educational funding and study leave are a necessity for many people. In the absence of this, you may need to look elsewhere.
No career progression that matches your ambitions.
For some people, their Manager leaving is their only opportunity for promotion. If a promotion is of interest to you and conversations with your Manager confirm the company cannot support this, then it would be prudent to leave and try elsewhere.
Low salary, benefits and conditions of employment.
Weigh up the salary and benefits package of your current role against the market through looking at current similar open roles and salary surveys. If it becomes apparent you can secure better elsewhere, then that would be a good reason to move jobs.
No work life balance.
A lot of people will value flexibility and work life balance over remuneration and/or career prospects. If your current role does not offer this, you may be able to get it in another firm.
You've been there a long time.
Maybe some of the reasons cited above contribute to you looking for a change of role or maybe you are happy enough but you would like to see what else is out there. People sometimes worry about being institutionalised in a company and to avoid this, they look to move.
No matter what, give a job move a lot of thought. It is always easier to get a job from a job so try and stay where you are while you search for a change. Try and be performing at optimal levels so that you leave on a high and with a strong reference.
Written by Gillian Knight, MD of Kala Management Solutions www.kala.ie. We offer consultancy services on all aspects HR including Recruitment and Selection. For further information on our services please mail info@kala.ie or go to www.kala.ie for more details or call 01 619 02 82.