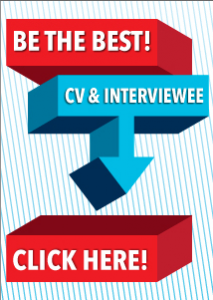 A CV and cover letter is a professional method of applying for a job. For this reason, it needs to be written in a professional manner. As the working environment becomes more casual in areas such as working time, casual attire and flat hierarchal structures, people are challenged with the fine line between showing personality but without coming across unprofessional.
The biggest culprit for this is when it comes to writing your cover letter, and discussing hobbies and interests in a CV. Another common potential risk is discussing your further dreams and aspirations.
A correct balance is when you focus your personality traits on those that would be sought after in the role you are applying for. For example, in childcare or social work, it would be positive to see statements like 'caring', 'always go the extra mile for patients', 'incorporate humour into my every day activities' and 'cheerful'. These are not statements you would likely see in an Accountants application – for those you would be more inclined to see – 'attention to detail', 'numerical', 'focus on order and setting up robust structures' and 'passionate about cost saving'.
You can show how you are a well rounded individual in your hobbies and interests section – show that you are 'a team player', 'active in your community', 'care about others and work towards the greater good' – be it people, animal or environmental welfare interests. Try not to sell the Charity you are working with, more the skills you acquired as a result of working there.
Personality coming through in your application can make you stand out from the crowd and get noticed. You just need to make sure it's for the right reasons. Strong words like hate, despise, even fight – can put a reader off.
Unless you are applying for a religious order, it would not be recommended adding too much focus on religious activities on your CV. Employers cannot discriminate against candidates because of their religion, but they could have concerns about the possibility of you preaching to employees about your views should you be hired. The same applies for Charities that may give rise to possible differences of opinion. For example – if you are an active member of the Irish Water Protestors, this may highlight numerous skills, but it would also show an employer that you may be potentially argumentative and employers do not like to take risks when hiring.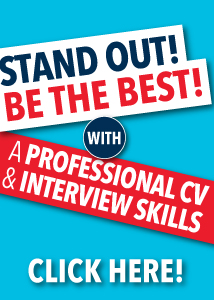 As a general rule, there are 9 grounds on which discrimination is unlawful –which are listed below. As a rule of thumb, try not to show any major bias in any of these areas in your quest to show personality unless you know it will positively support your application.
The Membership of the Traveller Community Ground
Sexual Orientation
The Civil Status Ground
Racial Group / Ethnicity
The Age Ground
The Religion Ground
The Family Status Ground
Gender
Disability
Written by Gillian Knight, MD of Kala Management Solutions www.kala.ie. We offer consultancy services on all aspects HR including Recruitment and Selection. For further information on our services please mail info@kala.ie or go to www.kala.ie for more details or call 01 619 02 82.