How to Ace Competency Based Interviews
It is critical to prepare well for a job interview; such as thinking about the questions you may be asked, reviewing your application, and ensuring you arrive on time. This is because the better prepared you are, the more confident you will feel, thus heightening your chances of securing that dream job. The best way to approach an interview is with enthusiasm and an open mind. Treat everyone you meet with courtesy. If you decide during the interview that you don't want the job, or that you may not be sufficiently experienced or qualified to receive the offer, put it down to experience.
There are many different types of interview. The most common is the chronological interview. This is where you go through your life from school days via the present day to your aspirations for the future. The interviewer's aim is to get you to explain, and expand upon, your application form or CV. Some interviews are still like this, but the trend is definitely towards something a bit more scientific such as the 'Competency Based Interview'.
Competency Based Interviews are also known as 'Structured Interviews' or 'Behavioural Interviews'. These interviews are made up of a number of targeted questions that require interviewees to describe specific tasks or situations. They work on the belief that the best indication of future behaviour is past behaviour. Typically the interviewee will be assessed against a number of different competencies – normally between 4 to 6 competencies. An example of a competency would be "presenting and communicating". A typical question could be "Tell me about a time when you had to present ideas to a group of people? Talk me through your approach? How did you feel during the situation and what was the outcome?" or "Talk us through the biggest obstacle you've had to overcome within your career to date" A useful way to remember how to structure your answer is under the mnemonic STAR.
(S/T) – Situation or Task. This is the introduction or opening information. Interviewees will describe the event. It is important to bring the event to life. Numbers work very well here to create a clear picture. For example – instead of stating "a busy reception switchboard" you could say "transferring over 50 calls an hour".
(A) – Action. This is what you did, or the body of the story. It is where you provide details about actions you took and how you behaved during the situation. It is important to avoid sweeping statements and to provide plenty of detail. The most common mistake at this stage is to use the word "We" instead of the word "I" when describing actions. Doing this will dilute your contribution.
(R) – Results. The final part of the technique where you state the results or outcomes of the situation. Another useful tip is to highlight your learning points from the event/situation at the time and how, if it was a negative event, you have made steps to prevent a reoccurrence.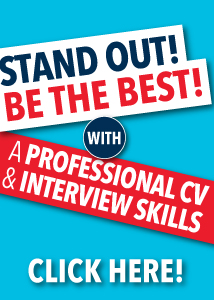 Some final tips:
Throughout your answers, highlight the key competencies that you used and ensure that they are matched to the key competencies required for the role; such as leadership, initiative, control and adaptability.
Be as succinct as possible and know when to stop.
If the key competencies are not listed in the job specification, then you will need to find them yourself by looking at the duties required for the role, and then find the key words used to describe these duties. If working within a team is mentioned a lot, then teamwork would be a core competency for example.
Try not to mention lots of people's names and to get caught up in the finer details of the story. This will cause confusion and dilute the message you are trying to present.
Written by Gillian Donohoe Msc FCIPD, Managing Director, Kala Management Solutions Limited.
If you like this article, please visit www.kala.ie for many more. For further information on interview coaching or CV advice, contact info@kala.ie.