How to come up trumps in Psychometric Tests.
Psychometric Tests are becoming increasingly popular with companies. They are often held before an interview or combined with first interviews to assist companies in sourcing the best fit across a range of aptitudes. Successful applicants are then met for a face to face or telephone interview. Given the large volume of applications companies receive in the current economic downturn, psychometric tests are also an excellent tool for whittling down applicants to the most suitable for the given role. They are a high cost exercise, so are usually a luxury reserved for large organisations. There are two main types of psychometric tests: ability tests and personality tests.
Ability Tests assess your verbal and numerical reasoning and sometimes visual and abstract reasoning or comprehension.  Ability tests are timed and most companies will give you a sample of the types of questions that you will be expected to answer on the day.  You can practice for ability tests with word games, mathematical teasers, and puzzles with diagrams.  For numerical tests you can practice some basic mental arithmetic such as addition, subtraction, division, multiplication and calculation of percentages and ratios.
Personality Tests assess how you react or behave in different situations.  They look at your preferences and attitudes.  Companies are looking to see how you relate to others, ability to deal with your own and others emotions, motivations and determination and attitude.  Personality tests are not usually timed and there are plenty of websites where you can try a sample questionnaire.  There are no right or wrong answers for these tests; your personality is who you are.  Try to answer the questions as honestly as you can and do not try to guess what the employer is looking for. In this way, if you are not selected for the role, it was not a suitable role for your personality in the first place.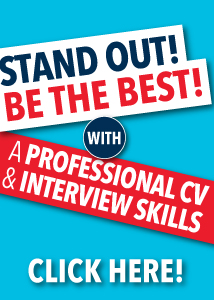 It is important to remain calm and relaxed throughout the test. Do not skip a question as oftentimes this can result in all subsequent questions being placed in the incorrect slot.
Best of luck.
Written by Corena O'Brien Msc FCIPD, Senior HR Consultant.
If you like this article, please visit www.kala.ie for many more. For further information on interview coaching or CV advice, contact info@kala.ie.