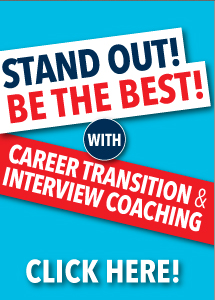 Do you suffer from nerves in an interview? Do nerves debilitate you from performing as well as you would like? Don't worry you're not alone. What you need to remember is that nerves are not a bad thing from an employers perspective. It can show you care. It can be endearing and it can also be expected to an extent. We all want to do our best to showcase a true reflection of our skills and experience in interviews. If you feel nerves are preventing this from happening, then the following tips may be helpful.
Prepare for the interview
Over-thinking things and focusing on the nerves can exasperate them. If you have time, prepare your answers and do your interview research well in advance of the interview. This will help give you confidence and will make the interview less taxing on your brain. It will then give you more energy to tackle more challenging questions.
Hire an interview coach
Working with an interview expert can help reinforce your strengths and improve any areas of weakness. They can give you a benchmark of how you interview against the market. A mock interview can be held and practicing answers aloud creates more of a real life scenario.
Sign up to recruitment agencies
Another way to gain interview readiness without any major consequences is to join recruitment agencies that will interview you. This might ease your nerves as your most recent interview experiences will have been positive and will not have an actual role you want riding on them.
Join Toastmasters
Placing yourself outside of your comfort zone and gaining practice at thinking on your feet and public speaking can really improve your confidence in interviews and in general. It can also be another skill to then add to your CV while getting to know people in a supportive environment.
Watch what you eat and drink
Try not to drink caffeine or eat sugar the day of the interview. They can spike your blood pressure, which could make your nerves worse. Even too much fruit juice can have the same effect.
Interview first thing in the morning.
If you have an option of interview times, try to have it first thing in the morning so you have less time to worry and get it over with. If you can have it early in the week too this can help.
See the interview panel as real people
The interview panel is made up of normal people – managers and HR staff usually. Just normal people like you currently work with every day. You are the expert of you. No one knows you better than yourself so you can't get caught out. The interviewers want you to be the best person for the job. Imagine you are on X Factor auditioning – they want the next superstar to walk through the doors. An interview is the same – they want to hire the right person so they're willing you to be great – not to fail.
Focus on a time when you were calm and in control.
Try to anchor the feeling of a time when you felt calm and in control. The worst thing that can happen is that you are in the same boat as you were before the interview; so not getting the job is not the worst thing in the world. Give it your bet shot and leave the rest to fate. What is not for you will not pass you by.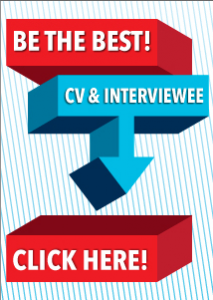 Try not to put so much pressure on yourself. 
Some of the biggest superstars on this planet admit to shyness and nerves. It is a natural and common ailment. Try not to beat yourself up if it is something you suffer from. It is part of who you are. Accepting it can sometimes ease being self-consciousness about it.
Written by Gillian Knight, MD of Kala Management Solutions www.kala.ie. We offer consultancy services on all aspects HR including Recruitment and Selection. For further information on our services please mail info@kala.ie or go to www.kala.ie for more details or call 01 619 02 82.