Is my age holding me back from being selected for interview?
Never before have I been asked so many times – am I too old, by interview coaching clients. The age of these candidates varies from 25 to 70 so is age really the problem? We are all aware of the Equality Acts which prevents ageism as it is one of the 9 grounds an employer cannot discriminate against. However, given the limited control a candidate has on the interview selection process – is being older preventing candidates from being selected?
This is a delicate subject and one which we cannot confirm as no employer is going to admit to breaking employment law and discriminating against older people.
Let us presume for a moment that this does occur. Do you want to work for an employer that views you in this way? I know it would not appeal to me. Employers should value experience, enthusiasm, commitment and wisdom when recruiting. If they do not, then that is their loss. If you feel that age was the only reason for you not being selected, contact the National Employment Rights Authority (NERA) and ask them if they feel you have a case to refer to the Equality Tribunal.
In reality, age is only a problem, if it's a problem for you. Do you feel you're "too old"? Where is this feeling coming from? What is it, in your opinion, about being older, is a negative quality? You need to focus on your strengths, your wealth of experience and wisdom and use this to your advantage. The majority of CEO's in the world are 55 plus. They use their age to build and develop companies and staff. If you feel you are lacking in any skills, look at how you can bridge these gaps. There is an abundance of low cost practical courses on offer through local enterprise boards and VEC's. There are also the common university and professional qualifications that may be of interest to you. The key is to be open to change – like Madonna – constantly reinventing yourself and keeping up with trends will keep you on the pulse and also merge well with your past experience. Know your worth and don't feel you have to retire until you choose to.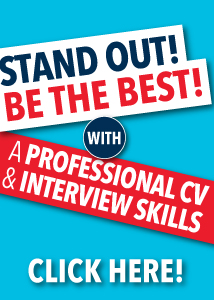 By Gillian Donohoe MSc FCIPD, Managing Director, Kala Management Solutions Limited.
If you like this article, please visit www.kala.ie for many more. For further information on interview coaching or CV advice, contact info@kala.ie.