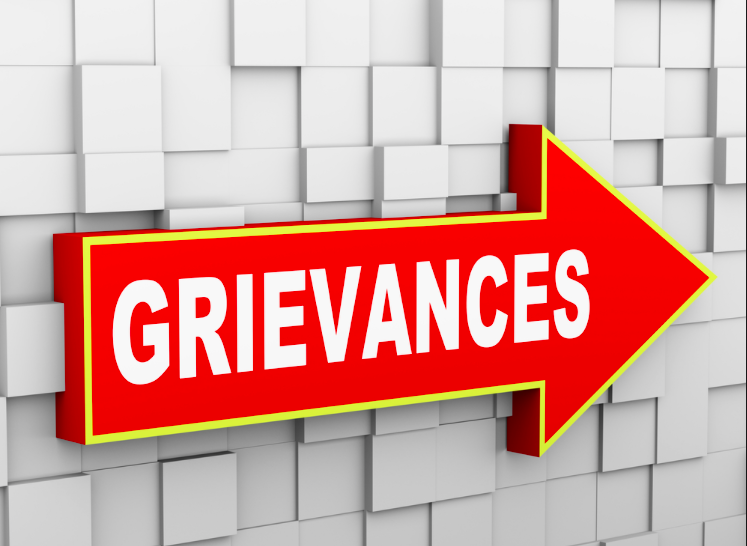 Thankfully employment is on the rise in Ireland. However, employee grievances and disputes are increasing also. Employers need to protect themselves now more than ever. One of the most effective ways to achieve this is through a robust grievance and disciplinary procedure. The following article outlines best practice in this area to guide you on how to implement the procedure for your firm.
Why have a Grievance and Disciplinary procedure?
Some of the key benefits of having these procedures are:
Good practice and gives a good impression of the company. Ensure fairness and consistency.
Save employers time and reduce risk of employee disputes and Unfair Dismissal Claims as there is a legal obligation to provide staff with written procedures before dismissal.
Provides employers an opportunity to manage disputes internally directly with staff in-house. The employee will need to exhaust internal avenues before going externally.
Can avoid issues escalating unnecessarily through the informal process.
Courts and Employment Tribunals will be influenced positively when deciding on a dispute.
Promotes a culture of high performance as highlights non-tolerance for underperformance. Employees are clear on what is expected of them.
Provides a procedure for managing employee out of the business.
A typical procedure for grievance & disciplinary handling
The key component of this procedure is to have a staged process as outlined below. At each stage, the employee needs to ideally have a different Manager to approach. For smaller companies this may not be possible but you should have at least one other person that they can go to at the latter stages. You can also hire an independent arbitrator to use. The stages keep the process fair.
Pre Disciplinary – Informal discussions. It is very important to have the initial stage of the process informal. This can really avoid situations escalating unnecessarily.
Stage 1 – Formal Verbal Warning – 3 months on employee file
Stage Two – First Written Warning – 6 months on employee file
Stage Three – Final Written Warning – 12 months on employee file
Stage 4 – Dismissal following a series of warnings –
Given due notice of termination of employment
Terminated with pay in lieu of notice.
Transferred to other duties including demotion.
Summary Dismissal – Gross Misconduct
So what is best practice?
The Labour Relations Commission (LRC) wrote up a strong code of practice on Grievance and Disciplinary outlining general guidelines for employers. (http://www.lrc.ie/documents/publications/codes/5GrievanceDisciplinary.pdf). The main points are detailed below:
Provided in written format
Have an informal stage first – Have an internal appeals mechanism
Clear, reasonable and rational
Broken down in stages – progressive procedure and Have timescales specified
Included in induction procedure – Trained and understood by all
Grievance Procedure should be similar length as Disciplinary Procedure
Highlight examples of gross misconduct
Be linked to all other policies and procedures – including performance management.
What Employee Rights are there?
At each stage of the disciplinary procedure, employees have the right to be:
Informed of the complaint against them and be given sufficient opportunity to present their case and call witnesses to support their case, as appropriate.
Accompanied to disciplinary meetings by a colleague or friend to record the proceedings on their behalf.
Normally not be dismissed for a first offence, other than gross misconduct.
Right to written confirmation of meetings.
The right of appeal, refer the matter to a Rights Commissioner (a form of mediation from the Department of Jobs and Innovation) once the internal procedure has been exhausted.
This is a highly complex and very important topic. Ensure you know where you stand with all your employment relationships to avoid unnecessary risks to your business.
For slides on the same please visit here: http://www.slideshare.net/gillianknight/mitigating-risk-through-effective-grievance-disciplinary-procedures
Kala Management Solutions Limited offers a wide range of HR services. Visit www.kala.ie for a full outline of our services. For a free consultation contact us on info@kala.ie , 01 406 14 75.