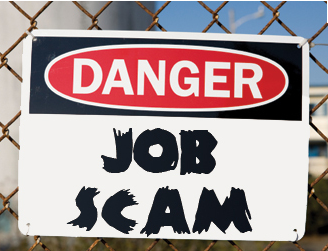 Privacy concerns for CV's and Job Applications
In the age of social media and information on tap, the topic of data protection is becoming more of a concern than ever before for people. When it comes to searching for a new role, it is no different. The following article offers some things to be aware of when job hunting. The chances of these incidences occurring are slim but it is always better to be safe than sorry.
Your CV:
It is not safe to put your passport details on your CV. These details are valuable if they got into the wrong hands and add no value to your application.
Do not send a scanned copy of your passport or drivers licence with a job application unless it is for a State job or a reputable company. Companies should not ask for this level of detail until later on in the recruitment process.
There is no need to put your date of birth on your CV. Companies cannot discriminate against candidates on grounds of age. If you need to specify your age, just give your age, not your full date of birth (it is ok for employers to clarify if you are over 18 etc). If your CV was lost, someone could use all the information on it for identity fraud.
Provide one phone number and one email address. You could set up an email account just for job searching to be extra safe. It will also mean that an employer will find it more difficult to find you on Facebook or Twitter, if it is a unique email account. While you are job searching, you could also change your name on your social media accounts if you want them to be private. Putting your name in another language or backwards works well.
Putting your work permit reference number on your CV is unnecessary. Just specify that you are legally permitted to work in the country in which you are applying.
Your Application:
When you are new to a country or location, you may be more vulnerable to fraud so always seek local knowledge. Use recruitment agencies and reputable recruitment job boards like Irishjobs.ie and Jobs.ie for your job search.
Research the company and ensure it exists. You can check companies on the Companies Registration Office website www.cro.ie. Look up their company website and Linkedin profile. Google their company name and Principals.
Make sure the company is not in financial difficulty as you could secure a job and then not be paid, or lose it, in a manner of weeks. Again, you will find this information through research and asking around on the company's reputation.
Do not agree to meet someone for interview unless you are sure that the company exists, especially women and people under 18. Check the office location prior to the interview to make sure it is legitimate. If their email account is hotmail or google for example, question this, as most companies should have branded email accounts. Ask a friend to wait for you during the interview if you still have doubts.
There are a lot of time wasters out there. If you have to travel a long distance or take time off for an interview, make sure it is worth the effort.
Look at where the job is advertised as stated in the first point above. If you see a role advertised on a notice board in a shopping centre or local community centre for example, you will need to research it a lot more. Agree to meet the person in a public place and bring someone with you if you have doubts. Make sure you get the persons phone number. Ask for a landline as a mobile number cannot always be traced back to an individual or address.
Employers look for candidates who are conscientious and who use common sense. If an employee displays a lack of these qualities through supplying unnecessary and company sensitive information, this will have damaging effects on your application being accepted. Therefore, the benefit of being cautious serves to both protect you and increase your chances of being accepted.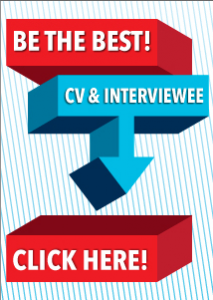 If you require interview or career coaching, please email info@kala.ie for further details or call (+353) 01 406 14 75 to talk to one of our team.