Pros and Cons when hiring interns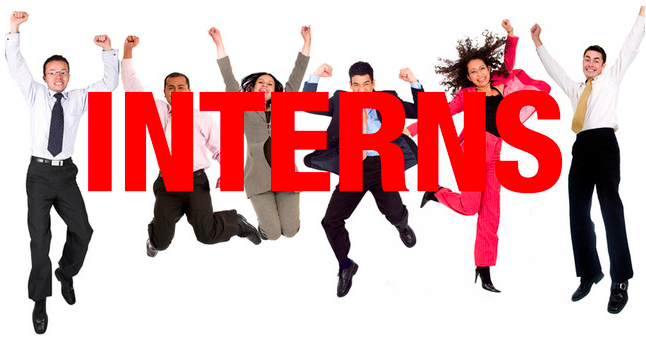 When hiring an intern, there are many things an employer needs to consider such as what are the costs? What are the benefits? Do employees have the time to invest in mentoring an intern? Does the company need any interns? What is the company looking to accomplish by starting an internship programme? All these are crucial questions that will help to determine whether the company should implement an internship programme or not.
The implementation of an internship programme can provide great benefits to any employer if the company is willing to make an investment. This does not represent only financial investment, but investment in designing a role, recruiting, training, mentoring, and developing the interns' skills.
Once a company has decided to hire an intern, the recruitment and selection process becomes the priority. Finding the best intern for the company and the role is essential for the programmes' success. If companies do not want to invest time in these stages there are some specialised agencies such as www.internshipsireland.com[i] which place interns (for example foreign students) into host companies. Organisations also have another option to use online/social media to promote and even recruit potential candidates utilising sites such as Twitter or LinkedIn which might become a useful tool for the company while representing minimum cost. This could also add marketing advantages for the wider business.
By adding an intern the company would be hiring someone that could transmit enthusiasm and motivation, while adding fresh ideas, skills and even technology into the organisation[ii]. In addition, the company will have the opportunity to evaluate the intern's performance and evaluate his/her chances of becoming a permanent employee in the firm. On the other hand, the intern will receive valuable work experience [iii] that will provide that extra "edge" when looking for a permanent job.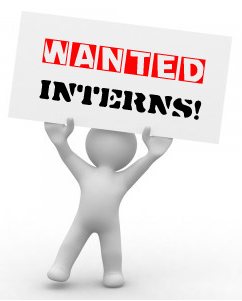 An aspect that should be also be considered is an intern's daily activities within the company. It is crucial that interns have a clear understanding of what is expected of them and what their responsibilities are at every moment. Every organisation should take into consideration that if the activities the intern has to
perform have nothing to do with his/her background and skills (serving coffee/ taking photocopies) he/she will most likely feel demotivated and the internship can become a negative experience. At the same time, some extremely high paced environments can become "too much" for other interns who might not cope with it. It is recommended that the role of the intern is designed prior to commencing the internship and it is fully communicated to the candidate. This is extremely important if we consider reports that show how satisfied interns tend to contribute more to the company[iv]. The design of the programme and specific role(s) should be managed by an "internship co-ordinator". It can be stressed again the importance of selecting the adequate candidates. A mentoring programme is required to train interns and prevent misunderstandings and provide with better guidance to interns on how things are done in the organisation. Management are recommended to tightly supervise their performance to enhance their skills, reduce mistakes and gradually increase the interns' autonomy. On one hand this will represent some time-investment from employers. On the other hand, a good intern's work will provide with some key employees more time to dedicate to other projects and/or improve current projects. In addition, research shows that mentoring programmes enhance interns' working experience while learning valuable skills for their careers[v]. Often internships offer a mutually beneficial opportunity to candidates and companies [vi]. However, there are several aspects for and against hiring interns that every company should consider which are highlighted in an overview table below.
FAS Work Placement Programme
Eligibility Criteria: If you wish to register your interest in this programme, you should be aware of the following essential criteria:
The business currently must have no vacancies in the area of activity in which the placement is offered.
The placement cannot be provided to displace an existing employee.
The business must not have made any person redundant in the last 3 months.
The business must be fully compliant with current workplace health and safety and all other legal requirements.
The business must be a legal entity.
Full details can be found here: http://www.fas.ie/en/WPP/Provider.htm
Job Bridge
Details of the job bridge scheme can be found here: www.jobbridge.ie. Similar requirements to the WPP scheme. Job bridge will provide at any one time up to 5,000 work experience placements of 6 or 9 months for unemployed individuals in organisations in the private,  public and voluntary sectors. Applications for internships will be accepted until 30th June 2013.
Participants on the National Internship Scheme will receive, through the Department of Social Protection, a single allowance (Internship Allowance) consisting of €50 per week on top of their equivalent existing social welfare entitlements. No employer top up contributions will be allowed.
The objective of the scheme is to:
Keep unemployed people close to the labour market.
Provide unemployed people with the opportunity to gain quality work experience thereby increasing their employability.
Facilitate employers to contribute to the national activation agenda by providing internships opportunities to the unemployed.
Host organisations, who subsequently employ their own interns, may qualify for the Employers PRSI Exemption Scheme operated by the Department of Social Protection.
Definitions and Terms:
Internship Scheme – The National Internship Scheme runs from 1st July 2011 to 30th June 2013. All recruitment of participants must take place during this period. The National Internship Scheme is part of the National Employment Action Plan (NEAP) and is being used by the Department of Social Protection as a means of activating unemployed people.
Host Organisation – Organisations providing internship opportunities and participating in the scheme are referred to as 'Host Organisations'. The Host Organisation must be a legal entity and/or a charity recognised by the Revenue Commissioners (with a CHY number).
Internship – a 6 (26 week) or 9 (39 week) month work experience opportunity delivered under the National Internship Scheme. If an intern has to complete an Internship before the intended finish date, for genuine reasons, the Intern may be entitled to a total period of 9 months during the lifetime of the Internship Scheme.
Intern – An intern is a person who is availing of an internship under the National Internship Scheme. They are not an employee of their respective Host Organisation as stated in Section 16 of the Social Welfare and Pensions Act 2011. A person who is engaged by another person to carry out work or perform any duty or service pursuant to a placement under the National Internship Scheme shall, for the purposes of any enactment or rule of law (other than the Tax Acts and the Safety, Health and Welfare at Work Act 2005), be deemed not to be an employee of the other person or to carry out such work or perform such duties pursuant to a contract of service.
Internship Allowance refers to the payment an intern will receive while participating in the scheme. The intern will receive an allowance equivalent to their current Social Welfare (SW) allowance plus an additional €50 per week for the duration of the internship.
Internship week‐ will range from 30 – 40 hours per week. To be agreed between Host Organisation and Intern. Placement refers to the actual 6 or 9 month work placement the interns will undertake in the Host Organisation.
References
---