The Government announced the commencement of the Protected Disclosures Act 2014 (the Act) on 16th
 July 2014. This is a piece of legislation representing a new standard of international best practice for whistle-blowers in Ireland. There are requirements within the Act which employers need to adhere to. This article highlights the most salient requirements.
Protected Disclosures Act 2014 – What employers need to know
All companies need to take malpractice in any form seriously and have a policy in place which offers guidelines for employees to assist them and offer support for whistle-blowing in the event of witnessing any 'relevant wrongdoings' (see below for definition). The policy is intended to encourage Board members, staff (paid or otherwise) and others to report suspected or actual occurrence(s) of illegal, unethical or inappropriate events (behaviours or practices). The Board needs to show that it is committed to eliminating the potential for wrongdoing and malpractice by creating a safe environment for disclosures to be made without retribution.
The identity of a whistle-blower needs to be respected and kept confidential. However, it should be recognised that there are circumstances where disclosure of the identity of the whistle-blower will be required, in particular, for effective investigation of disclosure, but at all times this will be done respectfully and only where necessary.
It is important to note that Whistleblowing concerns are distinguished from worker's grievances. Individuals reporting under the Protected Disclosures Act do so on a voluntary basis. There are certain circumstances where mandatory reporting obligations apply under various different legislations such as the Criminal Justice (Money Laundering and Terrorist Financing) Act 2010, Pensions Act 1990 (Section 83 as inserted by Section 38 of the Pensions Act 1996), Criminal Justice Act 2011 and Part V Central Bank (Supervisory & Enforcement) Act 2013.
Definition of the terms used in the Act
"Protected disclosure" means disclosure of relevant information, which in the reasonable belief of the employee tends to show one or more relevant wrongdoings and came to the attention of the employee in connection with their employment.
"Relevant wrongdoings" are defined in an exhaustive list and include the following:
the commission of an offence;
a miscarriage of justice;
non-compliance with a legal obligation;
health and safety threats;
misuse of company / client monies
mismanagement by a public official;
damage to the environment; or
concealment or destruction of information relating to any of the foregoing.
Sample Reporting Procedure for whistle-blowers
All employees, paid or otherwise need to be trained on a clear reporting procedure. Below is a sample procedure which could be incorporated into your existing company handbook.
If you suspect or are aware of actual occurrence(s) of illegal, unethical or inappropriate events (behaviours or practices) you should :
1.              Promptly report the suspected or actual event to your Manager.
2.              If you are uncomfortable or otherwise reluctant to report to your Manager, then you  can report the event to the next highest or another level of management, including to an   appropriate Director or Board or a member.
3.              You shall receive no retaliation or retribution for a report that was provided in good faith – that was not done primarily with malice to damage another or the organisation.
4.              Anyone who makes a report that is not done in good faith is subject to discipline including termination of the Board or employee relationship, or other legal means to protect the reputation of the organisation and members of its Board and staff.
5.              Anyone who retaliates against the Whistle-blower (who reported an event in good faith) will be subject to discipline, including termination of Board or employee status.
6.              Crimes against person or property, such as assault, rape, burglary, etc., should immediately be reported to local law enforcement personnel.
7.              Managers, Compliance & Risk and/or Board members who receive the reports must promptly act to investigate and/or resolve the issue.  Employees who have raised issues will be kept informed and receive feedback in relation to the actions taken as a result of the disclosure.
At all stages of the procedure, you have the option to raise concerns outside of line management. Employees are also able to access confidential information from an independent body where relevant.
By having a policy for this Protected Disclosures Act 2014 in place, this will protect the company and the employee in the event of relevant wrongdoings and also ensure compliance with the Act.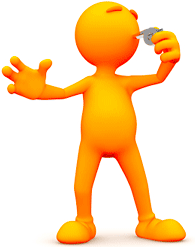 This is a highly complex and very important topic. Ensure you know where you stand with all your employment relationships to avoid unnecessary risks to your business. Kala Management Solutions Limited offers a wide range of HR services. Visit www.kala.ie for a full outline of our services. For a free consultation contact us on info@kala.ie , 01 406 14 75. 
Protected Disclosures Act 2014 – What employers need to know