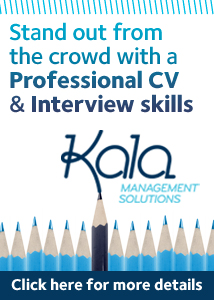 Job Search-tips for job seekers.
With so many forms of advertising, job seeking is no longer just a matter of looking up the appointments section of the major broadsheets weekly. It is a lot more complex. To ensure that you are seeing all jobs that are being posted, you now need to be searching in a plethora of areas. This article offers some tips for job seekers to help ensure you are touching all bases.
Pre Application Administration
If you are applying for a number of roles at any one time, you need to ensure you are organised about this. Keep a spreadsheet of all the jobs you've applied for, the job specs, the contact details and the date the applications were sent, and take note of the closing date for applications. Add any research you have conducted on the company. If they say when interviews will be held, take note of that. You can use this information to ensure that you do not apply to the same role twice and so that you can chase up prospective employers where necessary. You can often receive a call from an employer/agency who will do an on-the-spot pre-screening interview, so if you have a spreadsheet in front of you, you can retrieve the relevant role easily, which will help you answer questions to a high standard. It is always recommended to get your application in early, rather than waiting until the closing date.
Direct Applications
Direct applications always work best. This is where you apply directly to the company that you are interested in working for. This can save your prospective employer expensive agency costs. It can also show that you targeted their company and so have a keen interest in the role. Most large and medium companies, and all multinationals, will advertise on job boards like irishjobs.ie, so this would be a good place to start looking. However, you could also research companies that can utilise your skills and experience and then target them directly. The Golden Pages can work well for gathering companies under group headings, and you can go through them one by one and see if they are hiring. This is time consuming but worth the effort.
Social Media
Many employers are using Twitter, Linkedin and Facebook to advertise vacancies. LinkedIn has a variety of groups, under all specialities, that have job sites.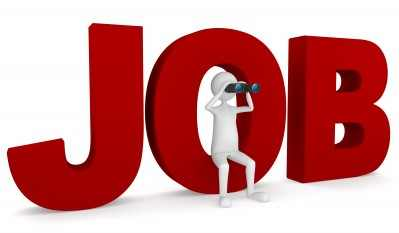 You can follow the groups or companies that you are interested in and then check their daily updates for anything of interest to you. On most Social Media, you can follow recruiters, company recruitment managers and job boards, who will post throughout the day on open posts. Keeping a daily eye on these posts means you can be right on the pulse when it comes to submitting your application and getting to the top of the pile. Linkedin is used for more professional jobs and Facebook is great for service industries like hotel, catering and beauty, among others.
Job Boards
There are so many job boards these days; it is hard to know where to start. Many companies advertise on a variety of job boards. The largest one in Ireland is irishjobs.ie. They also have some excellent features such as job alerts, which send you roles that match your profile daily. Start with the most popular like irishjobs.ie and jobs.ie and then see if there are others that are particularly good or bespoke for your industry.
Industry Associations and Membership Groups and Universities
The majority of the industry associations and membership groups allow members to advertise jobs for free on their sites or publish them in their E-zines or journals such as the ACCA, CIMA, the Law Society and all the colleges. Check these regularly for job postings and subscribe to their publications where possible.
Printed Press and Radio
Organisations, especially the public sector, still advertise in the newspapers and on the radio. A lot of the radio stations are advertising roles for free for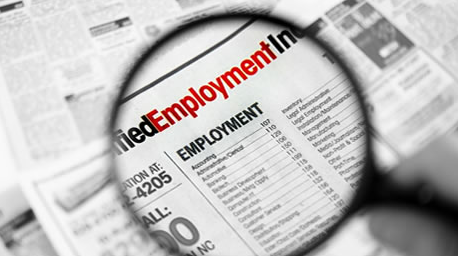 employers and then post the open roles on their websites, which is a relatively new phenomenon. Keep an eye on the appointment sections of the newspapers and check the radio or the radio's websites for job postings.
Looking for a job is not a pleasant process for most people. Try and stay positive and to give yourself the best opportunity, you will need to be checking all the above recommendations to ensure that you capture all sources. For people who are not IT-savvy or strong on using the internet, your local library offers free internet and courses on how to use it. It is well worth the investment of your time and effort.
For further 1:1 coaching on any of the above areas, please contact our Career Coach by emailing info@kala.ie or calling 0 406 14 75.