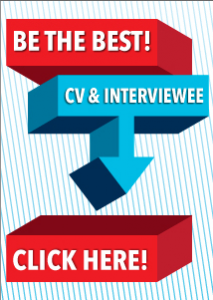 There is so much information available in the public domain, it is getting more and more difficult to separate good advice from bad advice. Everyone has an opinion – but which is best?
This is where you need to be discerning. There are no absolute black and white rules in creating a CV and conducting an interview. There are too many variables. This article offers some advice to help you decide.
Find a CV expert.
It is worth investing in a CV and interview expert for something as important as finding the right role. They can use their wealth of experience to take the pain out of the process and also know what needs to be done to get you noticed.
Find an expert in your industry.
There are trends specific to each industry when it comes to content and presentation. Find a recruitment agency that specialises in that industry or a CV or experienced HR recruiter to provide guidance. This should increase the chance of that advice being accurate.
Find someone who has interviewed for the role/company you are going for before?
Use your network to seek advice from someone who has already gone through the interview process and, ideally, was successful. There are also plenty of forums offering candidates details of their CV and interview experience if you Google the company name.
Be careful of advice from my friends and family – especially parents.
Friends and family have your best interest at heart, however, for most people, they are not CV and interview experts. Unless you know someone who knows exactly what they are talking about.
Conduct your own research.
Conduct your own research. The efforts you put in to research a company and role will pay back dividends when interviewing and increase your chances of getting the CV right yourself. More often than not, you get out what you put in.
Trust your instincts.
If something you are being advised does not sit well with you, then trust your instincts. This is your CV and should be a reflection of you. If you have continual rejection, sometimes a change of tact can make the difference in your application. You can also test different options and see which works best for you.
Written by Gillian Knight, MD of Kala Management Solutions www.kala.ie. We offer consultancy services on all aspects HR including Recruitment and Selection. For further information on our services please mail info@kala.ie or go to www.kala.ie for more details or call 01 619 02 82.