Some of our clients 
With over 900 member firms PIBA is the largest Broker organisation in Ireland.

I had the pleasure of working with Kala when they carried out some HR services for PIBA. We found the team extremely knowledgeable and their advice and work when auditing our HR procedures and manual was invaluable. Kala's approach to HR is very practical and any company would benefit from their services. Kala still carries out work for PIBA on an on-going basis.

Rachel Doyle, Chief Operations Officer, Professional Insurance Brokers Association (PIBA)
Massey Brothers are the original and first established Massey Company for the care of the bereaved families for six generations and have over a dozen funeral homes in Dublin.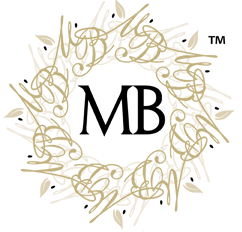 When Kala worked with us at Massey Bros. they displayed a wealth of knowledge in all areas of our business. They helped immensely during a crucial transitional phase in our company's growth. They engaged with both staff and customers in a very professional and helpful manner and I would be pleased to recommend them as a valuable addition to any company's staff.

Peter Maguire, Business Manager, Massey Bros. Limited
Saongroup is a world leader in online recruitment with over 500 websites across 30 countries in Europe, Africa, Asia and the Americas and over 3,000 staff across the globe.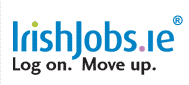 Kala provides a first class service as our Career Coach partner. Feedback from users of the service at all levels has been consistently positive to date. Gillian is a thoroughly professional and is a pleasure to work with.

Neil Collins, HR Director, Saon Group which includes irishjobs.ie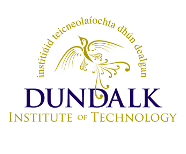 Gillian has lectured on our outreach HRM courses and currently lectures HR to our BBS first and third years. She communicate and bonds very well with her students and prepares her coursework diligently. Feedback from students has been very positive and I would have no hesitation in asking Gillian to continue teaching further HR courses for the Institute.

Anton Barrett, Head of Lifelong Learning, Dundalk Institute of Technology
Independent Trustee Company is an Irish-owned professional pension trustee company with over 50 employees. They are now one of the largest providers of self-administered pension structures in Ireland and administer more than €750 million in client funds through 3,000 pension structures.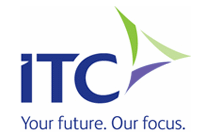 Gillian has provided HR services to the ITC Group of Companies for several years both as an employee and as an independent consultant. She has an excellent technical knowledge, is an invaluable source of sound advice and interacts well with both management and staff. People are the most important asset in our business and I believe the services she provides to us will be of benefit to many other SMEs. I have no hesitation in recommending her for this purpose.


Aidan McLoughlin FITI, Solc, STEP, APLI, Managing Director, Independent Trustee Company Limited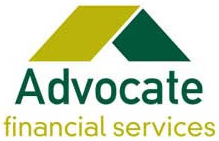 Kala are a totally professional organisation who has provided our business with innovative solutions to how we can resource effectively.
From previous experience, I know that Kala will always guide us in the right direction and, given their depth of knowledge, will also ensure that the appropriate processes and procedures are utilised. Their attention to detail and tenacitymean that I have no hesitation in regularly referring Kala to others who could benefit from their professional services.

Dermot Hoare QFA, Partner, Advocate Financial Services Limited

Kala offers practical, insightful advice with the minimum fuss. They respond to queries efficiently and their knowledge and practical experience make the toughest situations more manageable.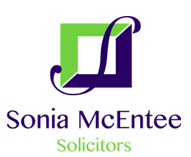 Sonia McEntee Solc, STEP, AITI, Managing Director, Apartment Law and Sonia McEntee Solicitors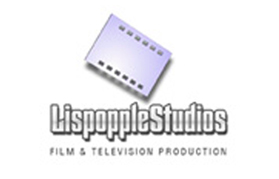 Kala Management Solutions devised and implemented all of the Human Resource structures across three different companies, within my Group – ATA Security, Lispopple Studios and their backup support service is exemplary and I would have no hesitation in recommending Kala Management Services to any organisation.

Dave Byrne, General Manager, ATA Security, Managing Director, Lispopple Studios / FCTV / Media Learning Centre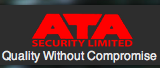 Having worked with Kala on a number of HR projects, I have always found them to be very knowledgeable and enthusiastic in their approach to work. I would happily recommend Kala to other business owners.


Iain Cahill MBA, ACCA, QFA, Owner, Art of Wealth.

Gillian and I worked together in ITC Group. During which time we worked closely together on number of projects. I found her positive attitude and ability to manage various tasks under tight deadlines a major benefit. I would certainly recommend Gillian to any team based role in an organisation.

Clive Reynolds AITI, FLIA, TEP, QFA, Principal, Opportune Limited.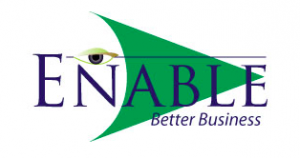 Gillian worked with the ITC Group for many years initially as a Group HR Consultant in our own HR Consultancy business to SMEs the HR Department Ltd and in recent years as our in-house HR Consultant. She has been well regarded as someone who knows her subject and who has been a valuable resource to us both as we grew the business rapidly recruiting and developing appropriate HR Policies and in recent times carefully guiding us through the challenges of downsizing some parts of our business. Gillian remains an out-sourced HR Consultant to ITC Group because of her expertise and attentive service.


Dave Gribben MSc, Owner, Enable Consulting Limited & previous Group MD ITC Group

The HR Department has utilised Gillian's services on a number of occasions and found her to be excellent in all aspects. Gillian provided expert advice and training to a number of our consultants in the HR area and we received very good feedback in terms of the materials prepared by Gillian, the presentation of the training and the level of expertise that Gillian has in the whole area. We would be happy to recommend her for any similar role and will be using Gillian again when the need arises.


David Bell Solc, Managing Director, The HR Department Limited.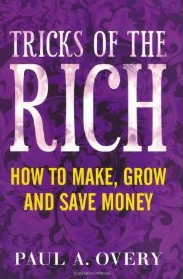 I worked with Gillian for a number of years and found her to be superbly knowledgeable in her chosen professional field. She is hard working, honest and a joy to meet and I would be happy to recommend her to anyone who is looking to ensure they comply with the substantial regulations that employers must meet under current legislation.

Paul Overy FLIA, Author of "Tricks of the Rich and "Tactics of the Rich and Owner of PAO Communications Limited
Why choose Kala Management Solutions
HR Advisors with over 20 years business experience in private & public sectors
Deep understanding of the needs & challenges across a wide scope of industries
Business centric approach – we take a holistic view of your business & partner you in achieving business growth & excellence through your people
Flexible solutions tailored to you & your current needs
Highly cost effective – our fees are competitive & substantially below those charged by large consultancy firms
Peace of mind. Leaves you & your team free to concentrate on your core business
Helps eliminate your exposure with regard to employment law & compliance
Our training & procedures give you confidence when managing employee issues.
Call us now on 01 619 02 82 or email info@kala.ie
www.entemp.ie www.rte.ie  www.revenue.ie www.lrc.ie www.labourcourt.ie www.welfare.ie